STAND NUMBER: 6142
ILG Business Ltd
ILG Business is a B2B technology supplier, specialising in business mobilisation and application development.
We develop and deploy the ILG Elite Sports App for high profile sports teams, for example: The RFU, The England Cricket Board, GB Taekwondo, Kobe Steelers (so having to be multilingual) and many more with our extensive experience in the technology industry. The ILG Elite Sports App encompasses a range of key elements linked to coaching and training the entire teams day-to-day processes. The ILG app is easily accessible for coaches, managers and players via mobile devices making it easy to use.

The Elite Sports platform is secure and custom built to meet the demands of all the sporting teams. It enables Players, Coaches and Managers to access a range of training data and more via a cloud-storage, with complete security of their data.

The initial strategy was to target the most elite, top of their field sports clubs. We worked closely with Saracens for several months to produce features for the Elite Sports App; we were then able to contact the RFU to further develop our ideas.

ILG develop secure, bespoke enterprise apps for sports teams keeping the teams at the forefront of their game and keeping us ahead of our competitors.

The success of the ILG Elite Sports App is nowhere more apparent than in the results of the teams that use it! Ospreys, Saracens, Munster all in the top 5 of the league and our Olympic clients winning nine medals at Rio in 2016. We are very proud to be representing the best in sport and in turn we need to be the best.

Aled Griffiths, Head Analyst of Kobelco Steelers in Japan said: `The app is a unique and innovative concept even by Japenese standards, and it`s transformed and accelerated the learning and development of our players. Being able to review our games and clips from training sessions within minutes and initiate conversations is a powerful tool, resulting in an improvement in our performances`.

`Through working with ILG we`re hoping to make a performance difference to our sailors by delivering an information sharing platform that works for us in training and competition environments` Harvey Hillary, Head of High Performance and Innovation at British Sailing.

`The ILG Elite Sports app is the complete communications package for any sports team and is an innovative concept for sport in general. Technology is always evolving and it is important for sport to do the same by embracing technological platforms within the game. I can see this product having great prospects for the future across many different sports.` Mike Hughes, Lead Performance Analyst at PGIR.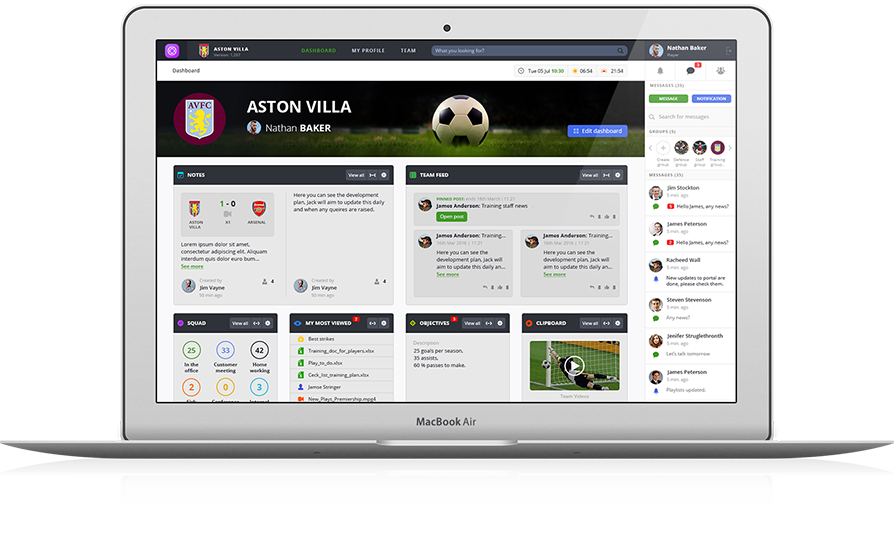 03332 400800